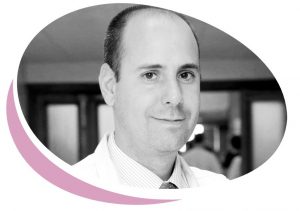 Dr Javier Cortés is head of the breast cancer unit at the IOB Institute of Oncology, Madrid and Barcelona, and clinical investigator of the breast cancer research programme at the Vall d'Hebron Institute of Oncology in Barcelona. He received a degree in Medicine and Surgery from the Universidad Autónoma de Madrid in 1996 and continued his studies at the University of Navarra, specialising in medical oncology at the Clínica Universitaria de Navarra, where he continued as assistant in the Department of Oncology from 2002. He was Associated Professor of Oncology in the Faculty of Medicine at the University of Navarra during that period and was awarded the title Doctor in Medical Oncology from the University of Navarra in 2002. From 2003 to 2015 he worked in the Department of Medical Oncology at the Hospital Vall d'Hebron, Barcelona, where he was co-ordinator of the teaching and training programme for residents in oncology, and senior specialist in the area of breast cancer with a special interest in new drugs development. He was head of the breast cancer programme and the melanoma unit from 2006 to 2015. From 2015 to 2018 he was head of breast cancer and gynaecological tumours at Ramon y Cajal University Hospital in Madrid.
In addition to his medical specialties, he has two Masters' degrees ("Medical Direction and Clinical Management" by the Universidad Nacional de Educación a Distancia (UNED) and "Research Methodology in Health Sciences" by the Universidad Autónoma de Barcelona) as well as a degree in "Statistics in Health Sciences" by the Universidad Autónoma de Barcelona.
Dr Cortés is the author of more than 230 publications, especially about breast tumours and new drugs, and more than 500 communications at conferences. He actively participates in the development of national and international clinical investigations, especially in relation to drugs directed against molecular targets and new chemotherapy agents, and he is an ad hoc reviewer of various oncology journals.
Dr Cortés is an active member of the Spanish, European, and American Societies of Medical Oncology (SEOM, ESMO, ASCO), the American Association for Cancer Research (AACR), and a member of the ESMO Scientific Committee.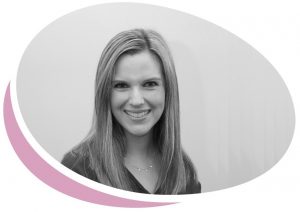 Dr Shelley Macaulay is the Genetic Counselling Manager and a lecturer in the Division of Human Genetics at the National Health Laboratory Service and the University of the Witwatersrand (Wits), Johannesburg. She holds a Master's degree in Genetic Counselling and a PhD in Clinical Epidemiology, both obtained from Wits. With over 10 years of experience in the genetic counselling profession, Dr Macaulay oversees the provision of genetic counselling services to patients in the academic hospitals around Johannesburg, and she coordinates the Master's degree programme in Genetic Counselling at Wits. As a registered genetic counsellor, Dr Macaulay also consults with patients and families who have, or are at risk of, genetic conditions; she has a particular interest in inherited cancer syndromes.
---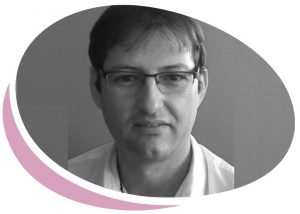 Dr Francois Malherbe attended medical school at the University of Free State and graduated in 1998. He worked at George Provincial Hospital as a surgical, medical officer before starting his surgical training at the University of Cape Town and Groote Schuur Hospital. He graduated in 2011 with an FCS(SA) and MMed(UCT). Currently he is the clinical lead in breast surgery at Groote Schuur Hospital and heads the diagnostic breast clinic. He is actively involved in various breast cancer interest groups and societies both in Cape town and nationally. His interests are in oncoplastic breast surgery and axillary surgery for breast cancer.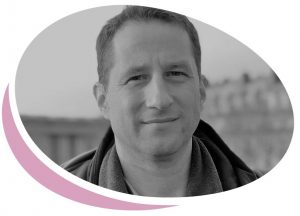 Dr Peter Schoub qualified as a doctor in 1998, and as a radiologist in 2007. For the last 10 years he has focused on breast imaging and obtained the European Diploma in Breast Imaging in 2018.  He is based at the Parklane Women's Imaging Centre, the only American College of Radiology accredited mammography and breast MRI facility in South Africa.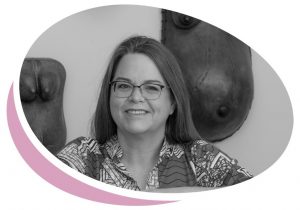 Dr Trudy Smith is the President of the South African Menopause Society and a Gynaecologist Oncologist at the Wits Donald Gordon Medical Center and a Senior Lecturer at the University of the Witwatersrand (Wits), Johannesburg. She has published several articles in peer reviewed journals and written several articles in text books.  Dr Smith lectures widely in menopause matters and various aspects related to Gynaecological cancers.