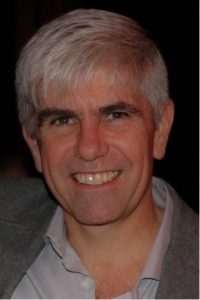 Shane Cullis
Dr Shane Cullis was born in Harare, Zimbabwe and matriculated from Maritzburg College in Pietermaritzburg, KwaZulu-Natal, in 1984.
After completing a BSc in Zoology and Entomology at the University of KwaZulu-Natal, he went on to do an MBChB at the University of Cape Town.
Dr Cullis specialised in Durban and qualified with a FCRadOnc(SA) in 1998. He has been in private practice with Hopelands Cancer Centre since 1999 and is currently based in Hilton, Pietermaritzburg. His field of interest in oncology is breast cancer.
He is married and has twin sons.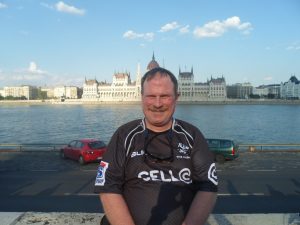 Eric Hodgson
Dr Eric Hodgson is the Chief Specialist Anaesthesiologist (Clinical Department manager) and Pain Clinician at Inkosi Albert Luthuli Central Hospital, and an honorary clinical associate of the Department of Anaesthetics at the Nelson R Mandela School of Medicine in eThekwini-Durban. Eric has worked closely with Dr Ines Buccimazza with particular emphasis on regional anaesthetic techniques and enhanced recovery strategies for breast surgery patients.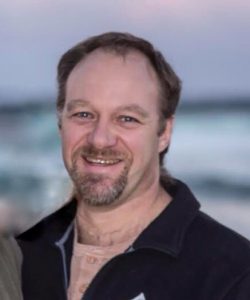 Craig Jamieson
Dr Craig Jamieson completed his undergraduate MBChB degree at the University of Cape Town in 1996. He completed his Masters in Anatomical Pathology through the same institution in 2005. He has worked in both the state and private sectors and is a partner in Drs Hainsworth, Purcell & Jamieson Inc., based in Durban. He has served on the organising committees of BIGOSA, the Durban Breast Cancer Forum, and the Durban Gastrointestinal Cancer Forum. He has specific interests in molecular pathology, oncology, and cytology.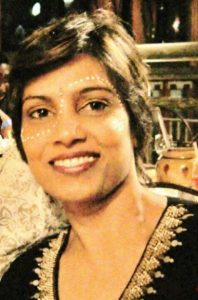 Poonitha Naidoo
Poonitha Naidoo has dual qualifications in Diagnostic Radiography and, Radiotherapy & Oncology. Her interest in forensic imaging grew when the late Professor Jurie Nel invited her to teach him how to produce better X-rays in the forensic mortuary in the 1980's. Using her medical imaging knowledge and skills, she pioneered and advanced the field of forensic imaging in South Africa to produce medical evidence of torture, physical abuse, medical violations, and human identification. In 2007, she graduated with a Master of Laws degree in Medical Law, Forensic Medicine & Bioethics from UKZN's School of Law with research showing that frontal sinus prints can prove identity of a person beyond reasonable doubt. As a founding member of the Medical Rights Advocacy Network (MeRAN), she is dedicated to transformation of our medical education, research ethics and health systems to advance quality and access in medical care.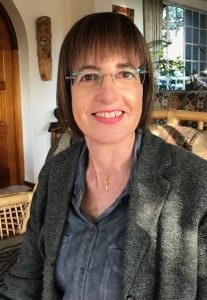 Jacqueline Smilg
Dr Jacqueline Smilg was awarded her PhD from the University of Witwatersrand in May 2018. She graduated from the University of the Witwatersrand in 1988 with an MBBCh (cum laude) winning both the Convocation Prize and the Isaac Kushlick Memorial Prize for Physics. She completed her FF Rad(D)(SA) in 1994, winning a Standard Bank Postgraduate Scholarship. Dr Smilg also holds a Diploma in Emergency Medicine (Dip Pec (SA)) and served as an Emergency Room Medical Officer at Hillbrow Hospital in 1990. She served as a registrar on the Johannesburg academic circuit between 1991 and 1994. She has worked as a diagnostic radiologist in the government hospital system since 1995, serving in the radiology departments at Hillbrow Hospital and the Johannesburg General Hospital (now Charlotte Maxeke Johannesburg Academic Hospital, CMJAH).
She has held numerous positions including acting Head of Department at the Johannesburg General Hospital (2000-2004) and currently holds an appointment as a Principal Radiologist at CMJAH, where she has been Head of Breast Imaging since 1998. Dr Smilg also holds a joint appointment as a Lecturer at the University of the Witwatersrand and has extensive teaching experience at the postgraduate level. Dr Smilg has developed a centre of excellence in breast imaging at CMJAH; the unit boasts the latest equipment and imaging modalities and offers both undergraduate and postgraduate training in breast imaging. She completed an Observership in Breast Imaging at Stanford University in 2014.
She has significant work experience in the private sector, largely specialising in mammography. She is a member of a number of professional and academic societies and served first as Deputy Chair and now as Chair of the Breast Imaging Society of South Africa (BISSA), a specialty sub-group of the Radiology Society of South Africa (RSSA). She has delivered a number of invited lectures, has several academic publications largely related to radiology and radiological imaging, and co-authored a book entitled Handling Emergencies in the Cradle of Humankind.
Dr Smilg has travelled extensively, visiting more than three dozen countries on six continents. She is married and has two children.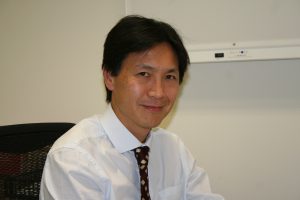 Owen Ung
Professor Owen Ung is a breast and endocrine surgeon and Professor of Surgery at the University of Queensland Royal Brisbane Clinical School. He is currently a council member for the Royal Australasian College of Surgeons (RACS) and previous Chair of the Queensland RACS Regional Committee and RACS examiner. He has recently been elected to Federal Council of the Australian Medical Association.
Owen is a committed clinician, researcher, and teacher and has obtained extensive administrative and management experience through his various clinical leadership roles. He is the Honorary Secretary for Breast Surgery International. His previous national representations include Board member of General Surgeons Australia (GSA), Chair of the Breast Section of the RACS, and Chair of the Breast Group of the Clinical Oncology Society of Australia (COSA). Board appointments include Specialist Services Ltd (medical specialist group), MIGA (medical defence organisation), and the Royal Brisbane and Women's Hospital Foundation.